The most powerful assessment and curriculum system
Backed by 40+ years of research and user feedback, the new AEPS-3 gives early childhood programs the most accurate, useful child data and a proven way to turn data into effective action. AEPS-3 will help your program assess, track, and nurture the development of every child you work with, from the first months of life through kindergarten.
AEPS-3 is one of the greatest recent contributions to the field regarding assessment and intervention for young children.
ERIN BARTON, PH.D., BCBA-D
Associate Professor, Vanderbilt University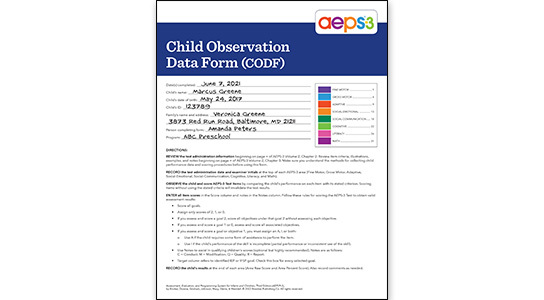 Get a sample form
Thoroughly revised, the AEPS-3 Test items span 8 developmental areas, including Literacy and Math. See the items with this filled-in version of the AEPS-3 Child Observation Data Form.
I never thought I'd say I was excited to administer an assessment on my students, but after looking at the new AEPS-3, that's exactly what I'm feeling! This new edition has so many great features, where to even begin?
Evelyn Harocopos
Early Childhood Class-Based Teacher, Fairfax County Public Schools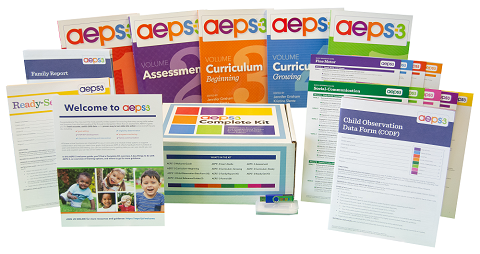 See the products
See the full suite of AEPS-3 products, including the AEPS-3 Complete Kit.
Family input is essential, and this tool can help parents have a better understanding of the actual process of developing skill sets.
Melissa Pruitt
Early Interventionist, Morristown Hamblen Child Care Center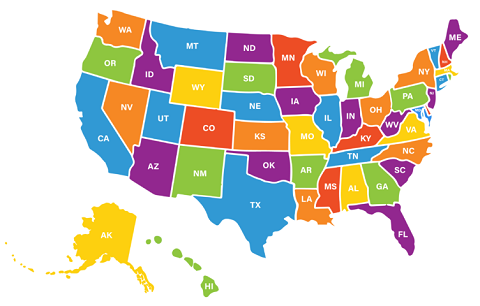 AEPS-3 aligns with early learning standards
AEPS-3 can be trusted to help you meet both state and national guidelines for early learning and developmentally appropriate practice.