Customized teaching & intervention made easy
After the assessment, the AEPS®-3 Curriculum turns data into actionable goals. Explicitly linked with the AEPS-3 Test, the friendly, revamped curriculum helps you design individualized teaching and intervention strategies that get results.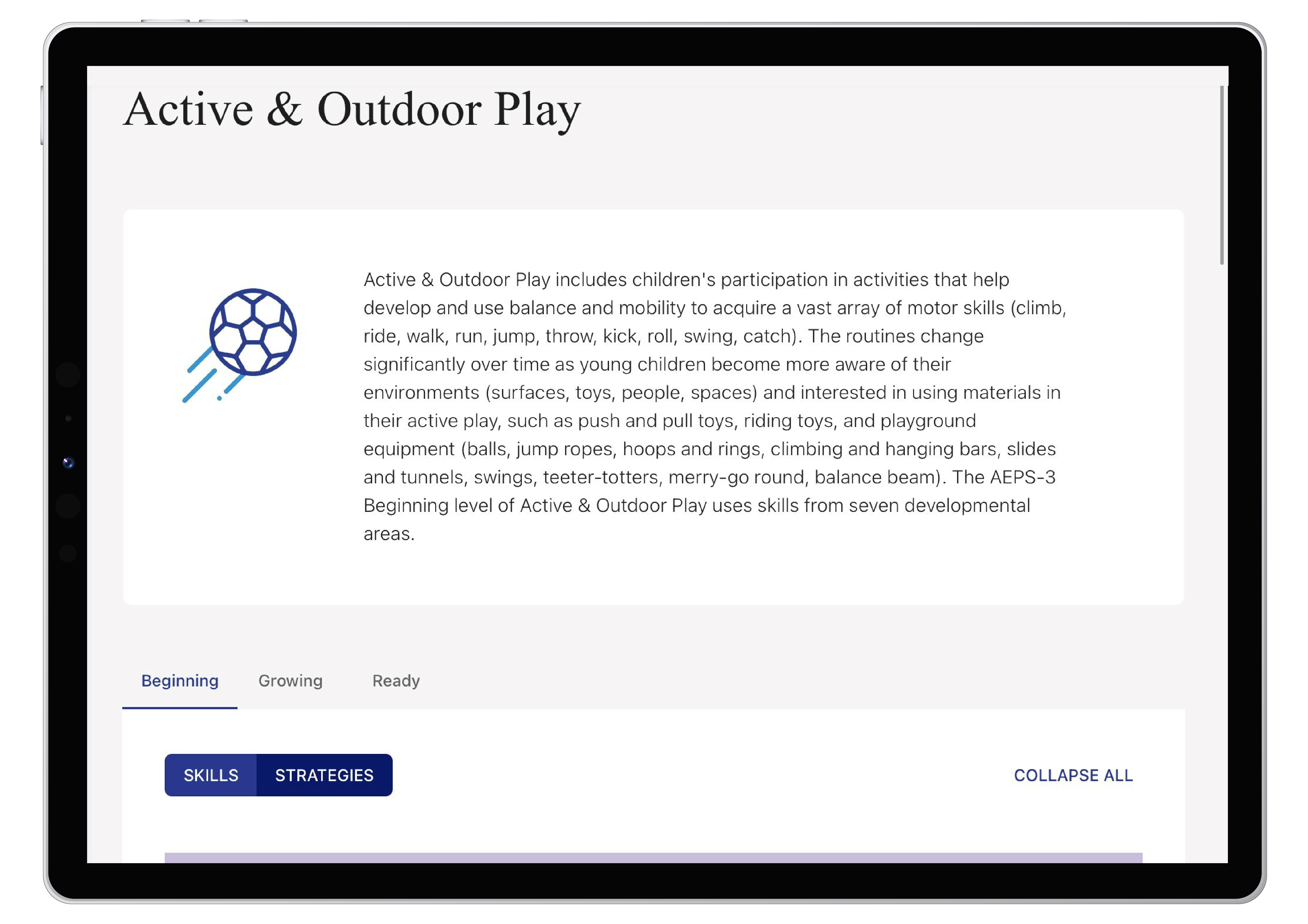 The AEPS-3 Curriculum will help focus my instruction and progress monitoring.
CHRISTY KAYLOR
Teacher, University of Kentucky Early Childhood Lab
Multi-tiered systems of support
The customizable curriculum shows you what and how to teach children who are learning at different levels. Support young children's individual needs with universal, focused, and specialized strategies at the Beginning, Growing, and Ready levels.
Activity-based instruction that fits into your day 
Perfect for teaching in a home or classroom setting, the curriculum taps into almost every aspect of your day with strategies for 18 daily routines and activities—including circle time, toileting, mealtime, sleep, and early academic skills.
See the 18 routines and activities            See a sample activity
Support skills across developmental areas
AEPS-3 curriculum content addresses skills across all domains of development: Fine Motor; Gross Motor; Adaptive; Social-Emotional; Social-Communication; Cognitive; Literacy; and Math.
See the areas & strands covered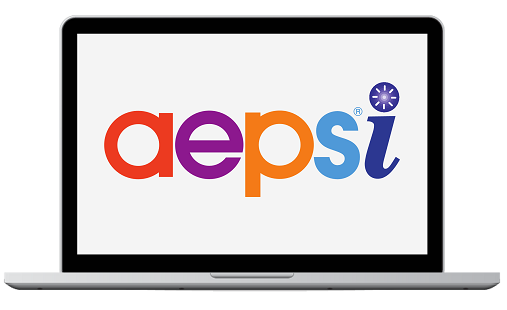 AEPS-3 Curriculum in AEPSi
We know how important your job is, and how challenging your busy schedule can be. That's why AEPSinteractive (AEPSi) was specially designed to make your job easier. With the highly secure, mobile-friendly AEPSi, you can see at a glance the AEPS-3 test items/skills addressed within each activity, embedded learning opportunities for children, and strategies for each tier of each curriculum level.
Discover the other benefits of AEPSi—including automated scoring, easy reporting, and group assessment options!