Interested in learning more about AEPS®-3? These recorded webinars will introduce you to the assessment and curriculum system and provide practical strategies and information to support effective implementation.
Introducing AEPS-3 Webinars
Find out what's new in AEPS®-3 in our webinar series with the experts behind the system. In these one-hour webinar recordings, you'll get the inside scoop on updates and enhancements to the trusted, widely used assessment and curriculum.
WATCH TODAY: Webinar recordings are available to watch below. Access to certificates is provided at the end of each recording.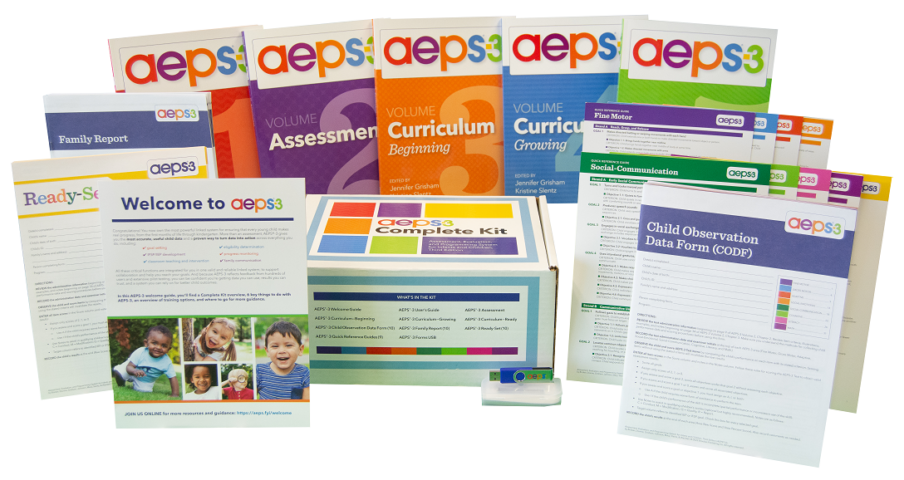 Introducing AEPS-3
Presented by Diane Bricker, Ph.D., and Nancy Miller
Get a complete overview of what's new in the third edition! You'll hear about exciting updates and enhancements to the AEPS-3 linked system—and discover how these changes will benefit your program.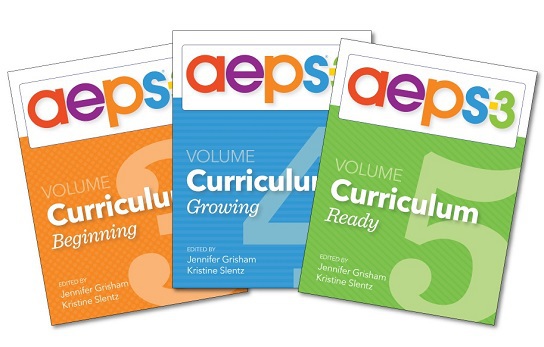 Introducing the Reimagined AEPS-3 Curriculum
Presented by Jennifer Grisham, Ed.D., and Christy Kaylor
Learn about the new activity-based, multitiered curriculum that helps early childhood professionals support every child's development with differentiated instruction.

Introducing the New AEPS-3 Ready-Set
Presented by Ching-I Chen, Ph.D., and Marisa Macy, Ph.D.
Get an introduction to the AEPS®-3 Ready-Set—a new, shorter measure focused on school readiness skills. Hear about the tool's purpose and recent research studies, and learn how to use it.
Enhancing Virtual Early Childhood Services with AEPS Webinar Series
These one-hour, expert-led webinars provide strategies for using the AEPS system while providing virtual services to children and families. You'll learn about assessing children virtually, engaging families online, implementing recommended practices, and more!
These webinars are based on the 2nd edition of AEPS but much of the content is relevant for use with AEPS-3. Watch the recordings below.
Authentic (Virtual!) Assessment with AEPS
Presented by: Jennifer Grisham, Ed.D.
Find out how to conduct authentic assessment practices in virtual environments with AEPS.
Engaging Families Virtually with AEPS
Presented by JoAnn Johnson, Ph.D.
Learn how AEPS and the web-based system AEPSi can help you keep families engaged and involved—even when you can't meet with them face to face.
Developing Goals Virtually with AEPS
Presented by Jennifer Grisham, Ed.D.
Learn practical strategies for developing effective IEPs and IFSPs that address families' most pressing needs and incorporate high-priority skills for young children.
Providing Virtual Preschool Services with AEPS
Presented by Jennifer Grisham, Ph.D.
Discover how to use AEPS and AEPSi to deliver effective virtual sessions for preschoolers.
Delivering Virtual Early Intervention Services with AEPS
Presented by JoAnn Johnson, Ph.D.
Hear practical ideas for providing virtual early intervention using AEPS materials, including tips for technology and using the intervention planning form.